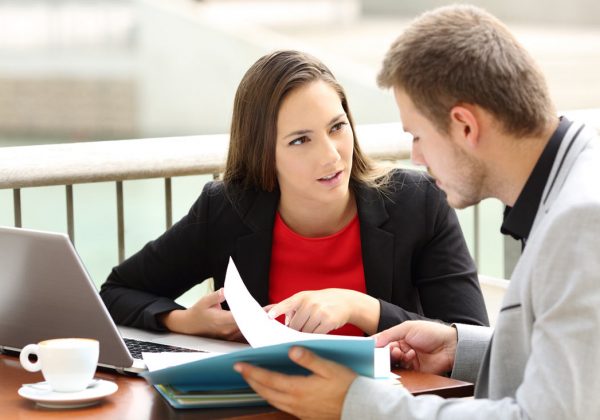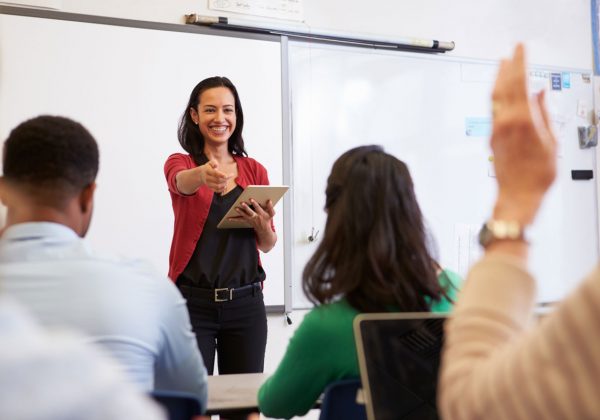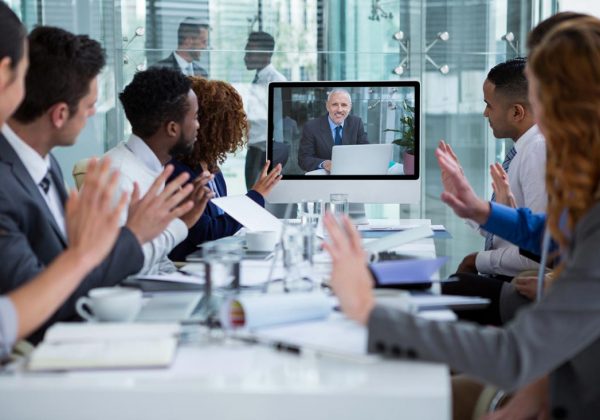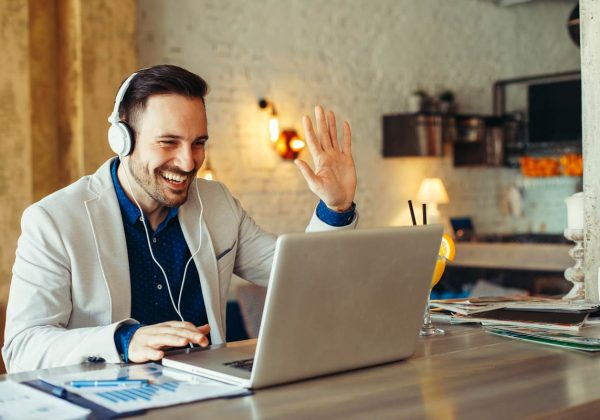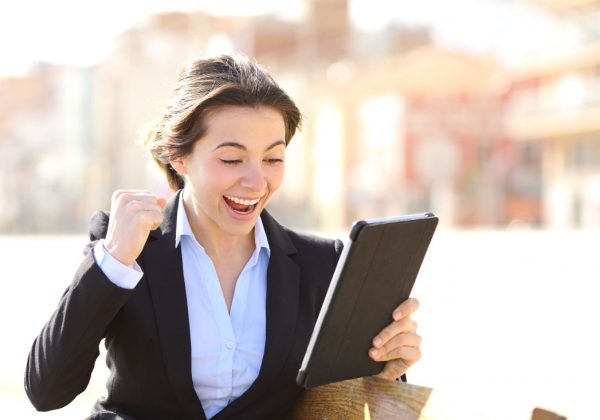 Expect everything from us – except a standard course! Each course at Sprachschule Schneider is as individual as the needs of its participants.
Learn German, Swiss German and 9 other languages in our school in Zürich Altstetten, book a course in your company, in your home, or online.
Covid-19 information: All our courses are available both online and on-site in our school in Zurich.
POPULAR GERMAN COURSES
German A1 (3/3) - intensive

group course

Started. Possible to join (after placement test)

German A1. In this course you will focus on building the basic communicative skills of the German language. The emphasis is on speaking and understanding in everyday situations, but you will also make rapid progress in vocabulary and reading and lay a solid foundation for the next level.

Get motivated and discover your appetite for learning in this small intensive group with only 8 participants on average.

Video Replay

German A2 (1/3) – intensive online

group course online

Course confirmation upon 4 participants

German A2. In this A2 level course you will deepen your basic knowledge and make rapid progress. You will mainly practise spoken communication and basic writing skills. Here you will learn everything you need to successfully master everyday life in German.

Get motivated and discover your appetite for learning in this small online intensive group with only 8 participants on average.

Video Replay

German B1 (1/3) – intensive online

group course online

Booked out

German B1 – ideal for motivating progress. At level B1, you will expand your knowledge of German in a targeted way. A mixture of spoken communication and the deepening of grammar and vocabulary will enable you to express yourself more successfully and to gain more confidence and enjoyment when communicating in German.

Get motivated and discover your appetite for learning in this small online intensive group with only 8 participants on average.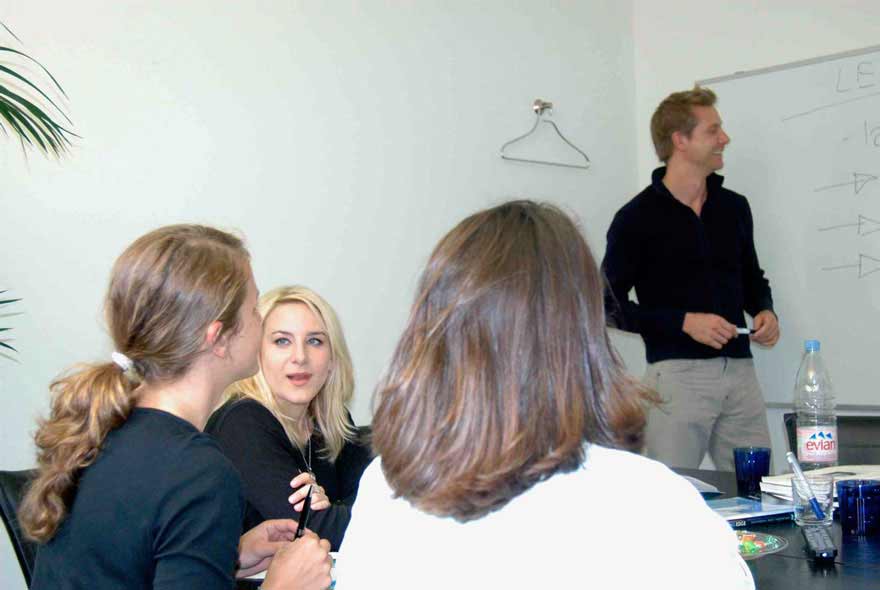 Group courses – share the joy of learning
Small groups and a flexible teaching programme – our language school's group courses are ideal for laid-back learning. You will discover the joy of learning together with participants at your level, either here at Sprachschule Schneider in Zurich Wollishofen or flexibly online from home.
At Sprachschule Schneider, we do our utmost to make sure you get on the course that's the right level for you – so you can make the most of your learning experience. Take the placement test for your desired language and find out in a consultation which group at our language school is ideal for you.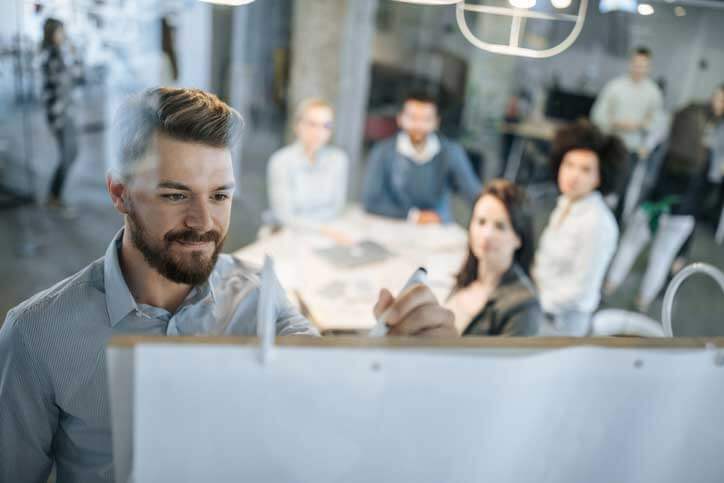 Company courses. Our experience – your learning success
For over 20 years our language school has been providing language training to employees of numerous companies nationwide. Our all-inclusive package offers guidance through all levels of further education, from administrative support and technical aspects to tailor-made courses that prepare you for a specific goal.
The expert course advisors at Sprachschule Schneider will assist you with your needs analysis. Precise placement tests, regular learning checks, learning feedback and interim consultations guarantee the quality of your further education. We are happy to organise private and group courses at your location or at Sprachschule Schneider.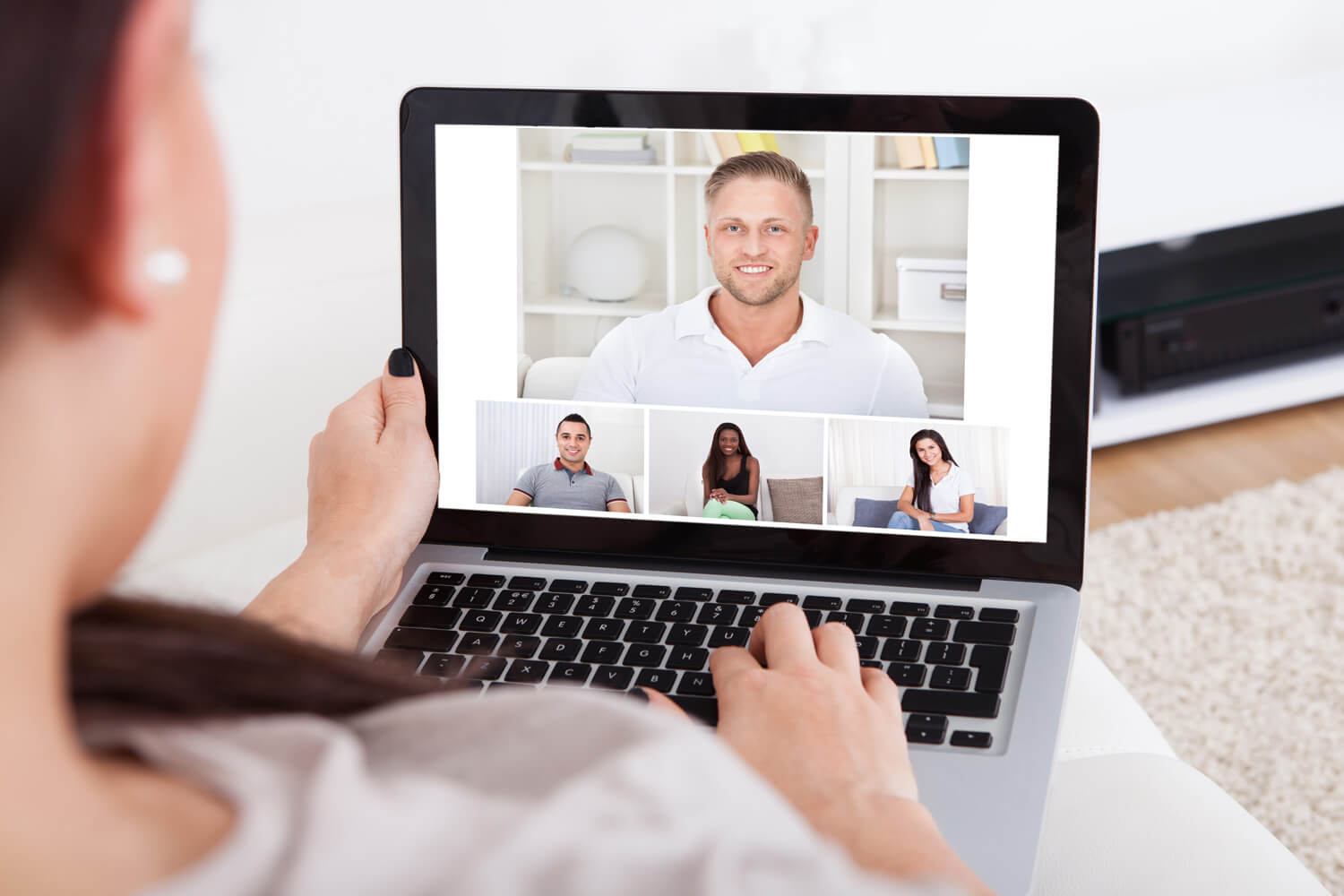 Online courses. Flexible classes with a teacher.
Uncomplicated and without any technical effort – Sprachschule Schneider's online courses are similar to classic classroom courses. A trained teacher guides you through the lesson via Skype, zoom or other easy-to-use apps using tried and tested teaching material.
At Sprachschule Schneider every course is available as an online version:
private & semi-private lessons
group courses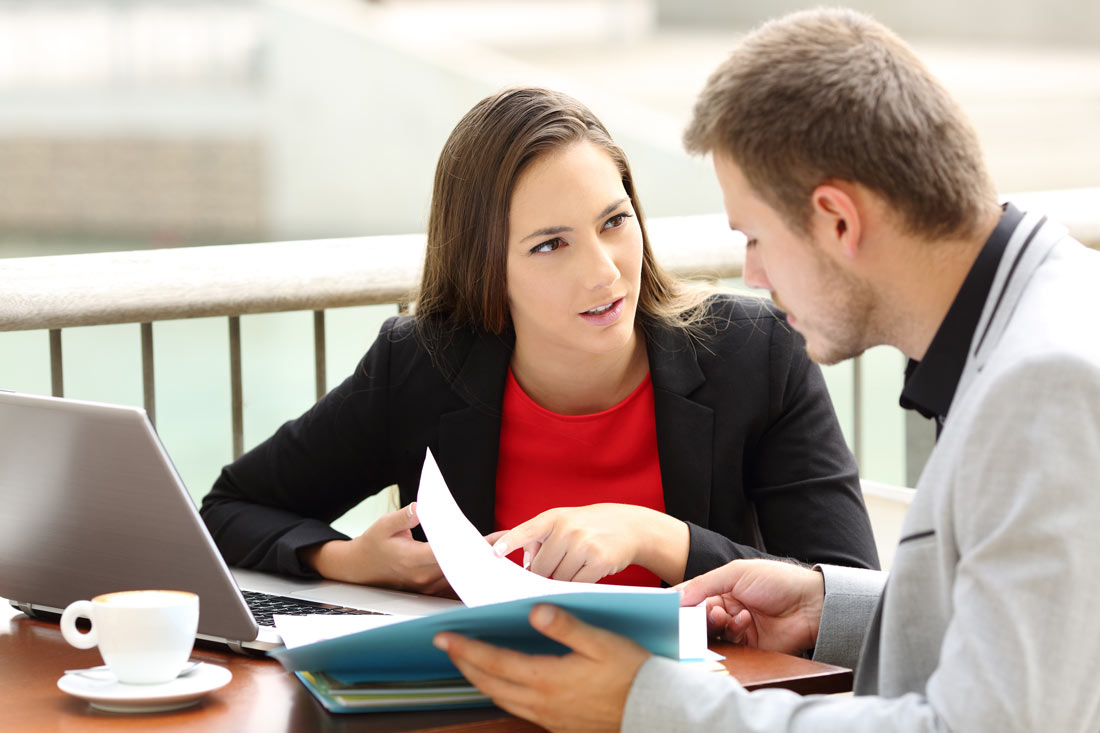 Private lessons. Flexibility for individuel requierements.
Tailor-made business courses, individual telephone training or preparation for a trip. Your course objectives are as varied as what we can offer. We will help you achieve your individual goals in our private courses or in semi-private lessons for two at Sprachschule Schneider. Arrange your flexible course dates from week to week with your teacher. Take advantage of the large selection of course options in 11 languages.
Course locations: at our language school in Zurich or with you, e.g. in your company or at home (the whole of Switzerland is possible).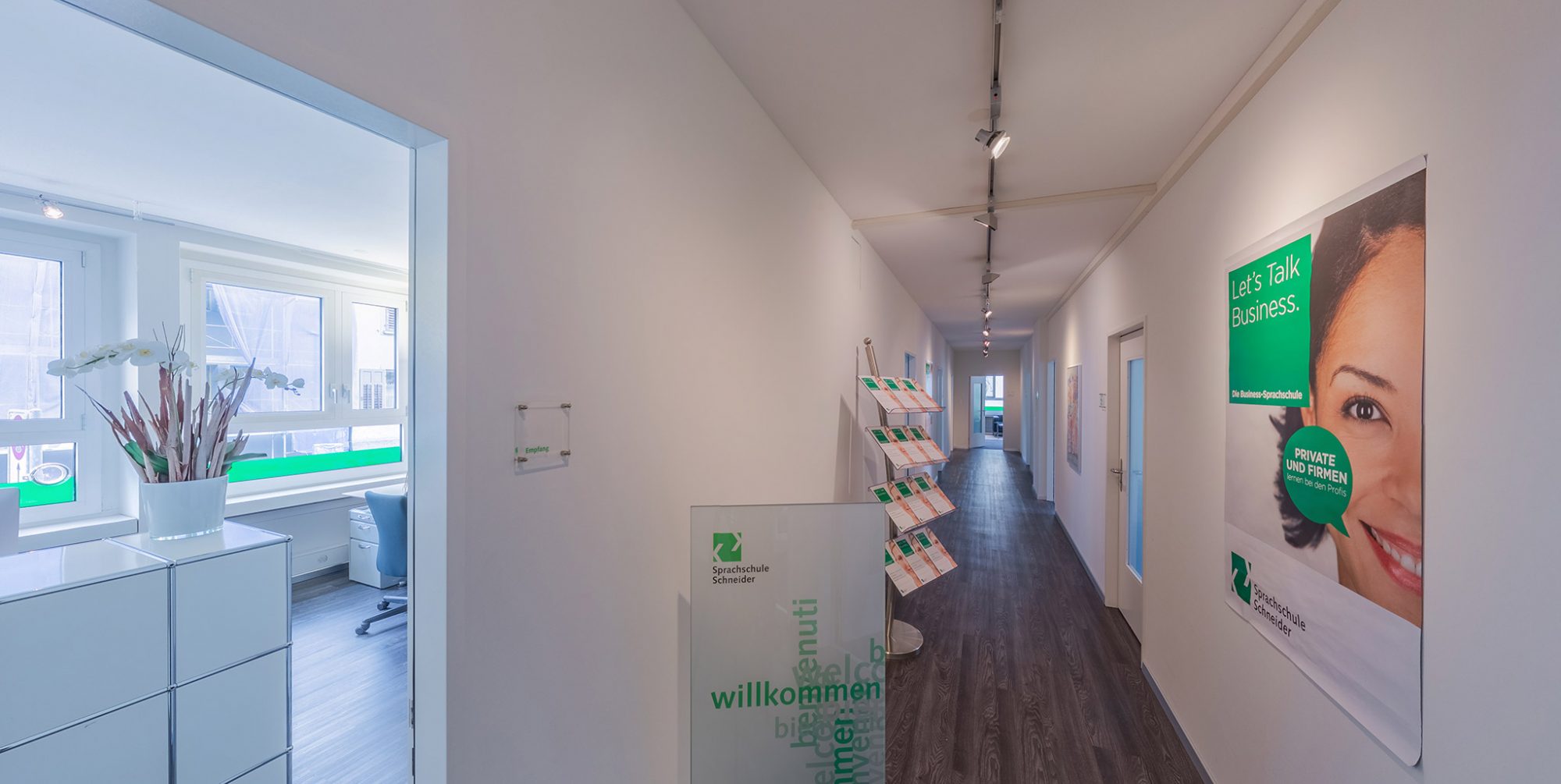 Sprachschule Schneider lets you choose the location of your language course
The modern, spacious classrooms of our language school offer a pleasant teaching atmosphere. Located directly at Wollishofen train station, you can also reach Sprachschule Schneider easily by public transport. In order to optimize your working day, you can also choose your company as your course location – the language school will be happy to come to you. Busy and often travelling? Our teachers connect with you in online lessons, no matter where you are in the world.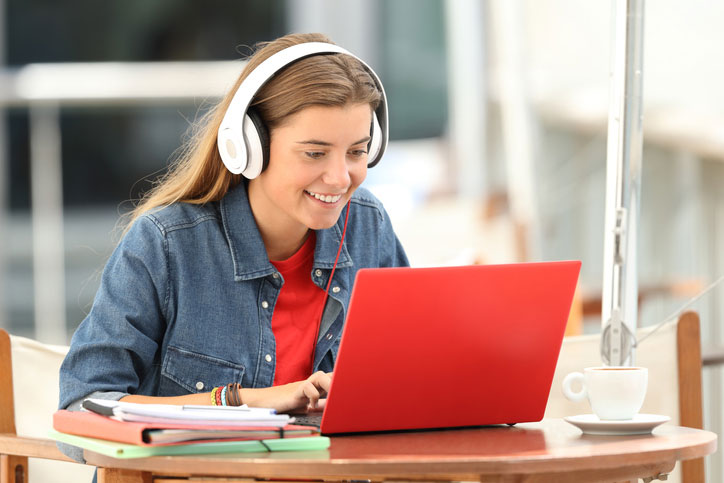 E-Learning: autonomous online learning from CHF 16 per month
In e-learning courses you determine your own learning rhythm. You receive short, entertaining lessons by e-mail – daily or at a rhythm of your choice. In about 15 minutes, you will work on vocabulary, grammar and cultural facts based on a varied, ongoing story.
Select the language of your choice here: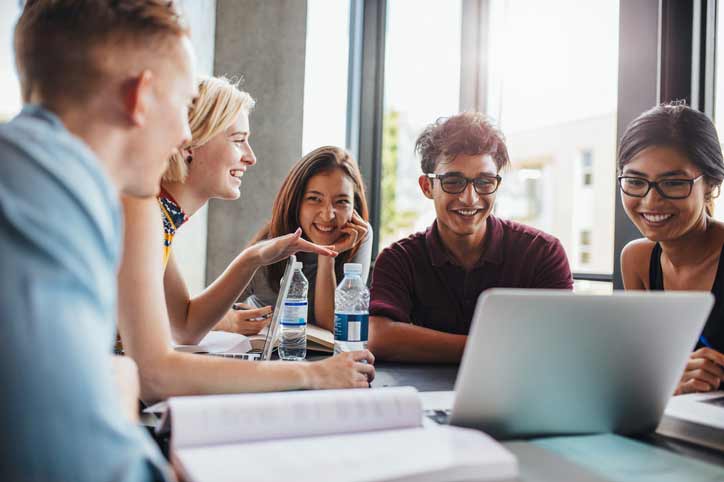 Diverse range of languages
English for everyday business life, German for integration, Japanese for travel – a wide range of languages and course content await you at Sprachschule Schneider. Choose from our selection of 11 languages: English courses, German courses, Swiss German courses, French courses, Spanish courses, Italian courses, Portuguese courses, Japanese courses, Chinese courses, Swedish courses or Russian courses. Or contact us for the language you require. At Sprachschule Schneider will be happy to give you competent and individualized advice.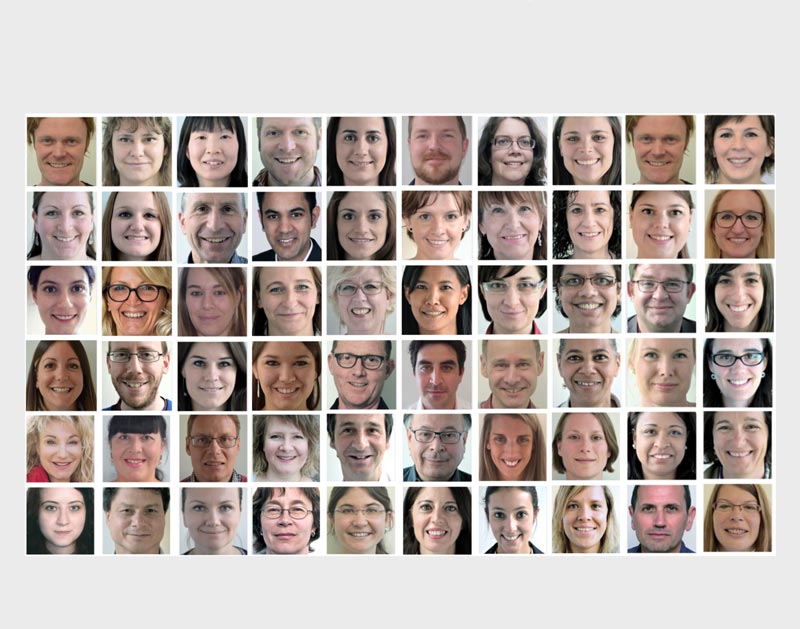 Your language school – your teacher
Sound training and experience enable the teaching staff at Sprachschule Schneider to meet the individual needs of course participants. Instead of a rigid course programme, our clients enjoy flexible and varied lessons. Whether in German, English, French or any other of our 11 languages – at Sprachschule Schneider, we personally address your goals.