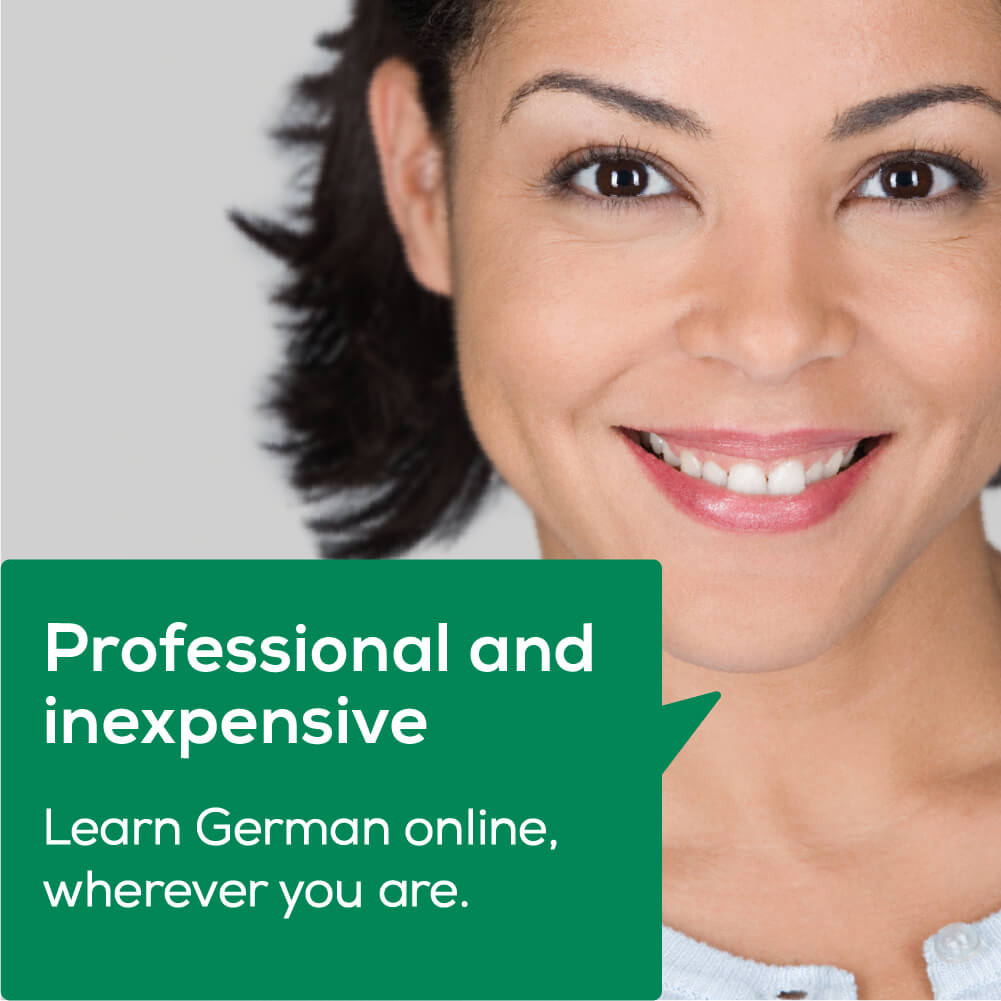 Make the most out of your German course with Sprachschule Schneider
Ready to learn German and be able to communicate with over 130 Million German speakers? We help you to improve your German flexibly and tailored to your needs – whether it is for business purposes or your everyday life.
On this page, you will find an overview of our German courses online, all of which you can book now in our online shop.
In a few words, we are happy with the experience we had
Group online German course
100% personalised group lessons with a native-speaker teacher.
Evening classes

Fixed course dates for regular learning and steady progress.

Content

Choose your course according to your needs: e.g. business, everyday topics or conversation.

Method

Tried-and-tested teaching material forms the basis, according to the chosen topic.

Precise placement testing

Thanks to our detailed placement test you are guaranteed to learn at the right level.

Guaranteed course start

Thanks to our flexible course system the course is guaranteed to take place.
Private online German course
100% personalised private lessons – just you and your native-speaker online teacher. Flexible and communicative.
Flexible dates

Flexible dates, individual scheduling of online German lessons with your teacher. Free rescheduling up to 2 hours before the lesson.

Content

Choose your online German course content according to your needs: e.g. business, conversation, writing training and much more.

Method

Tried-and-tested teaching material and communicative methodology – the ideal combination.

Personal support

Your native-speaker teacher will guide you personally, just like in the classroom.

Flexible course types

Book as a private or semi-private course.
E-Learning with Wunderbla from Gymglish
German for everyday life. Varied methodology and authentic language await you in this e-learning course from level A2+.
Short lessons

Every day 10–15 minutes

Content

Lively learning based on an ongoing story. Individually adapted content.

Method

Compact and efficient – learn with the help of videos and texts and receive corrections immediately by e-mail.

Extended version: German at work

In the premium version choose your professional interests according to sector.

Trial lesson

10 free trial lessons to try out with no commitment.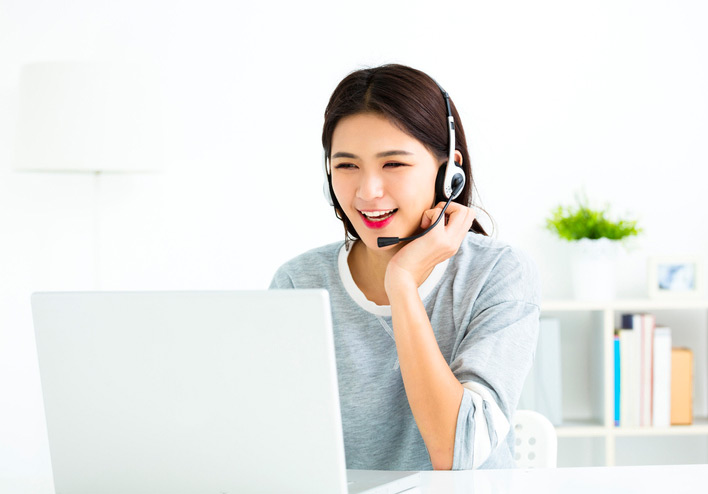 Learn German online one-to-one the individual way. Just you and your teacher.
In your private German lessons, your online teacher adapts the course to your personal goals. The online German course progressively develops the communication skills you need most using traditional teaching materials.
Communicative and interactive teaching methods will transform your online course into a fun learning experience. Individual support and flexible scheduling guarantee rapid progress in your course.
You can schedule your online German lessons directly with the teacher. You are free to choose how often you want the lessons to take place, and benefit from a cancellation period of up to two hours before the lesson.
Depending on your language goals and your previous knowledge, we offer the following course contents for your German lesson: everyday topics, business topics, conversation, writing training, diploma training or catch-up classes.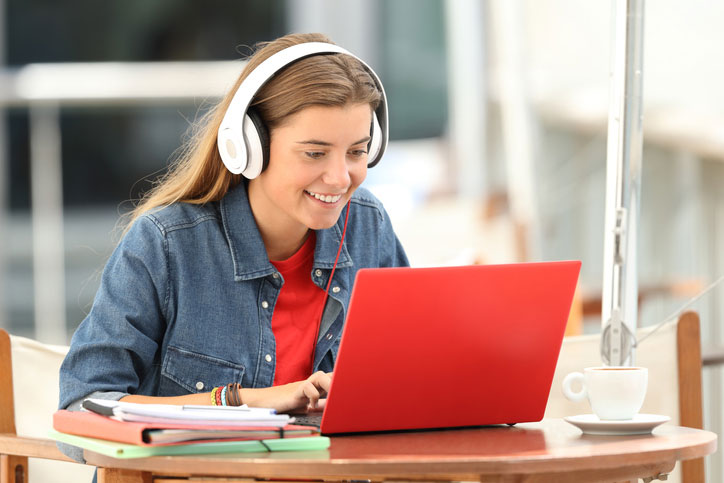 E-Learning: learn German online – at 100% your pace
Our e-learning courses are the ideal solution for autonomous learners. You choose when, how often and for how long you want to study German online every day. Your personalised online German lesson will be sent directly to you by e-mail to suit your schedule.
Short, entertaining lessons based on an ongoing story make learning German online easy and fun. Versatile teaching methods and clearly structured units boost motivation. Select your personal interests when you start the online course and benefit from personalised content.
Select your sector in the premium version for professional interests and learn industry-specific German online.
Immediate corrections by e-mail guarantee an increased learning effect when studying German online. Benefit from the precise and immediate error analysis and specifically address the causes of your mistakes in your next German lesson.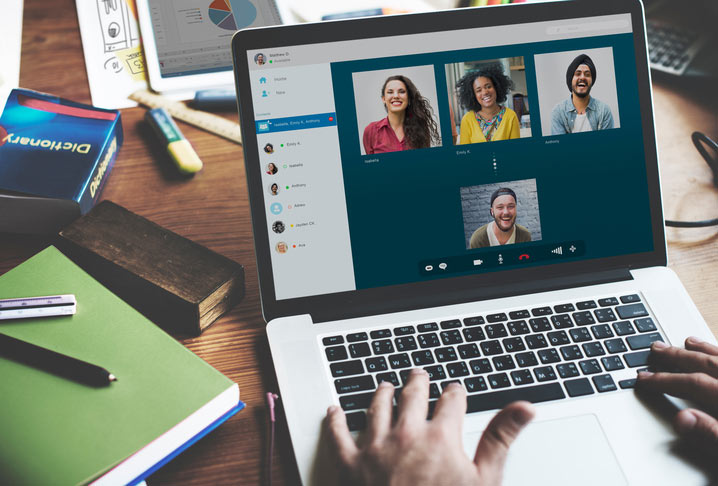 Get inspired and learn German online in a small group
Learn German online in a group using a modern coursebook without any technical hassle. Using straightforward tools, work on your language skills alongside other participants in our online German groups and improve your speaking, writing, reading and listening skills in equal measure.
In your online German mini-group, you will study in a goal-oriented and progressive way through a set programme. Your tutor will guide you throughout the course and regularly review your learning steps with you – so you study in a group in a solid, varied way and in a communicative exchange with other participants.
Let our professionals inspire you and help you reach your personal goals in our popular online groups.
This is how our clients see us.
Check out the evaluation platform Proven Expert for our latest ratings: