French C1 (1/4)
Course confirmation upon 4 participants
4 - 6
participants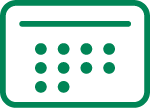 7.12.2020
- 25.1.2021

8 x 180 mins.
online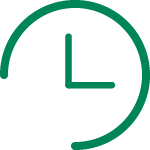 18:00 - 21:00

Course description
Be inspired and learn French with the professionals at Sprachschule Schneider! N'hésitéz-pas!
In this online minigroup with 4–6 participants you will take part in from wherever you are and connect to your class via Skype or other innovative web channels. In this group you get to speak often and profit from fast learning success. Get motivated and discover your appetite for learning!
Course start guaranteed:
This course will take place, no matter how many students are enrolled. This is possible without extra charge thanks to a flexible linear adjustment of the lesson length according to the principle: the fewer the number of participants, the more intensive the learning; the more participants, the longer the lesson. The lesson duration is adjusted proportionally to the number of participants and is complemented through self-study as follows:
4–6 participants: 180 mins. lesson time
3 participants: 135 mins. + self-study
2 participants: 90 mins. + self-study
1 participant: 50 mins. + self-study
The achievable learning goal is rated equally for all these options provided the self-study requirements are fulfilled.
Course content
In this C1 advanced course you will become familiar with the following topics:
– use of a nuanced vocabulary
– express yourself clearly in writing, in a way that is structured and orientated on the target group
– read and interpret technical texts from different fields
– discuss and debate in a sophisticated and convincing manner
– understand longer reports, speeches and presentations
Goals
This course enables you to achieve the following goals and skills:
– you can understand a wide spectrum of demanding, longer texts, and understand their implicit meaning
– you can express yourself spontaneously and fluently, without having to obviously search for words
– you can use the language flexibly and effectively in professional and educational settings
– you can express yourself in a clear, well-structured and detailed way regarding complex facts using the appropriate cohesive devices.
Course Requirements
This course is intended for learners who have already completed a course at B2-c level or who have a language ability equivalent to around 530-630 hours of study. We determine your current level free of charge and without obligation through a written placement test.
You can do our online French placement test hier.