English A2 (4/4) – online
Course confirmed/confirmed upon your enrollment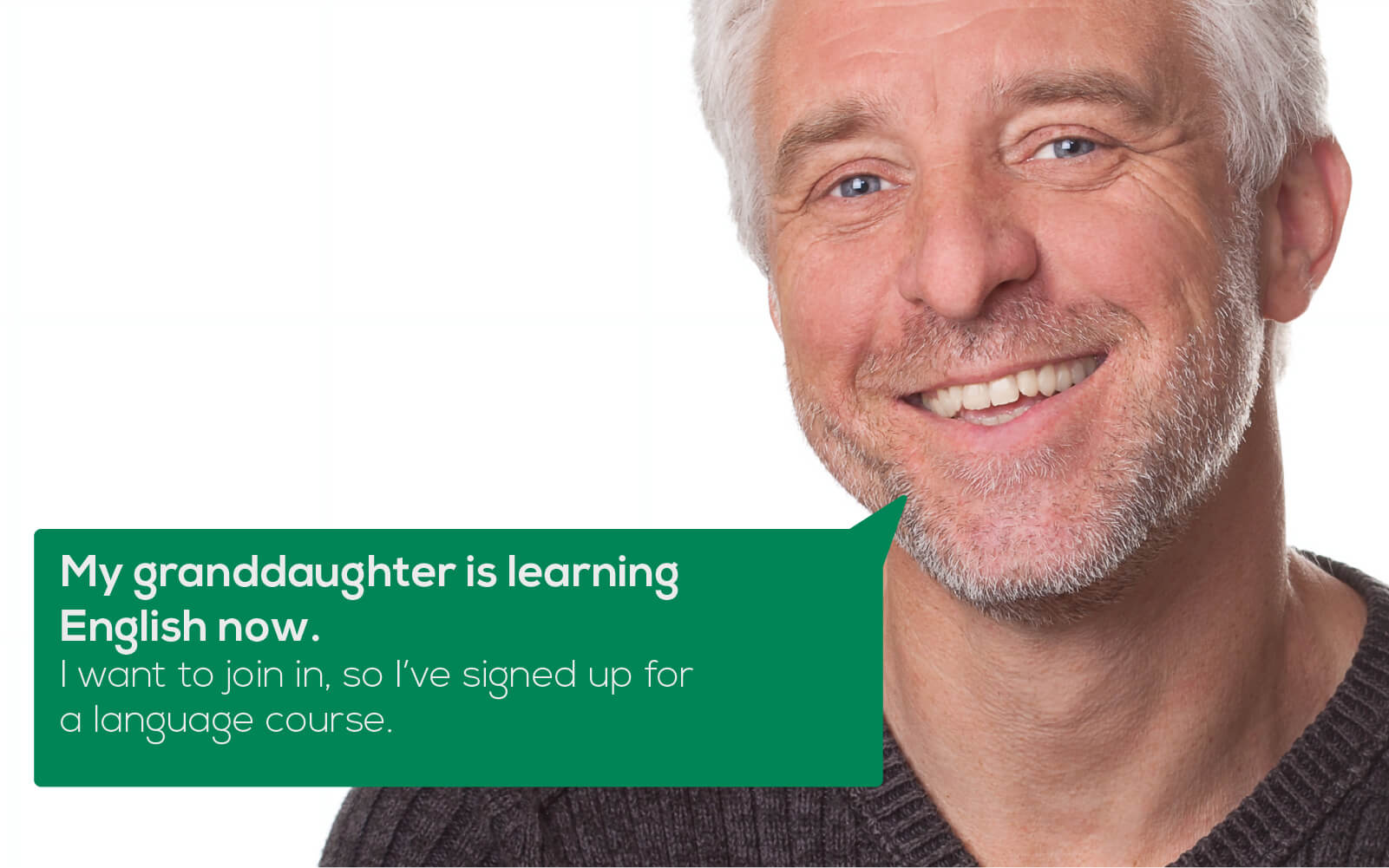 Course information
Englisch A2. In diesem Kurs auf Stufe A2 vertiefen Sie Ihre Grundkenntnisse und Sie trainieren vor allem mündliche Kommunikation und das Verfassen von einfachen Texten. Hier lernen Sie alles, was Sie benötigen, um eine einfache Kommunikation auf Englisch mit Erfolg zu meistern.
In this online minigroup with only 4–6 participants you get to speak more often and stay connected with your class mates via Zoom or other innovative web channels. Get motivated and discover your appetite for learning!
Information on the organization of this course
Course start guaranteed. This course will take place, no matter how many students are enrolled. This is possible without extra charge thanks to a flexible linear adjustment of the lesson length according to the principle: the fewer the number of participants, the more intensive the learning; the more participants, the longer the lesson. The lesson duration is adjusted proportionally to the number of participants and is complemented through self-study as follows:
4–6 participants: 180 mins. lesson time
3 participants: 135 mins. + self-study
2 participants: 90 mins. + self-study
1 participant: 50 mins. + self-study
The achievable learning goal is rated equally for all these options provided the self-study requirements are fulfilled.
4 - 6
participants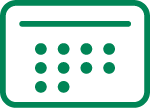 29.7.2021
- 16.9.2021

8 x 180 mins.
online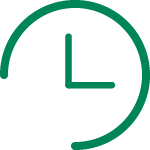 17:30 - 20:30

Overview of all course dates
Nr. / Day
Date
Begin
End

1.

Thursday
29.07.2021

17:30 - 20:30

17:30
20:30

2.

Thursday
05.08.2021

17:30 - 20:30

17:30
20:30

3.

Thursday
12.08.2021

17:30 - 20:30

17:30
20:30

4.

Thursday
19.08.2021

17:30 - 20:30

17:30
20:30

5.

Thursday
26.08.2021

17:30 - 20:30

17:30
20:30

6.

Thursday
02.09.2021

17:30 - 20:30

17:30
20:30

7.

Thursday
09.09.2021

17:30 - 20:30

17:30
20:30

8.

Thursday
16.09.2021

17:30 - 20:30

17:30
20:30
Course Requirements
This course is intended for learners who have already completed a course at A2-b level or who have a language ability equivalent to around 140-160 hours of study. We determine your current level free of charge and without obligation through a written placement test.
You can do the our online English placement test here.
Course location
Online via Skype. In this course you'll learn wherever you are: from home, on the road, during a break or why not even on holiday?
Course content
In this lower intermediate A2 course you will become familiar with the following topics:
– expansion of basic everyday vocabulary
– building the basic grammatical structures
– writing short notes and short personal letters
– read and understand short texts such as classified ads, brochures, emails and timetables
– understand and make yourself understood in straightforward everyday situations, and exchange information
– understand simple conversations and loudspeaker announcements
– cultural characteristics, customs and sights
Goals
This course enables you to achieve the following goals and skills:
– you can understand sentences and frequently-used expressions (such as information about a person and family, shopping, work and close surroundings)
– you can make yourself understood in simple, everyday situations, in which it is about a simple and direct exchange of information about familiar and commonly-known things
– using simple language, you can describe your origins, your education, your immediate surroundings and things in connection with your direct needs.