Portuguese A1 (1/4)
A1
Suitable for beginners
Course confirmed/confirmed upon your enrollment
4 - 6
participants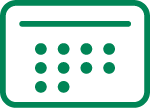 20.10.2020
- 8.12.2020

8 x 180 mins.
Sprachschule Schneider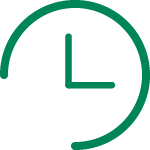 18:30 - 21:30

Course description
Falas português? Be inspired and learn Portuguese with the professionals at Sprachschule Schneider!
In this minigroup with only 4–6 participants you get to speak more often and profit from fast learning success. Get motivated and discover your appetite for learning!
This is how we protect each other:
Depending on the group size, either a distance of at least 1,5 m is kept between participants or, if the situation does not allow it, wearing a mask is obligatory.
Course start guaranteed:
This course will take place, no matter how many students are enrolled. This is possible without extra charge thanks to a flexible linear adjustment of the lesson length according to the principle: the fewer the number of participants, the more intensive the learning; the more participants, the longer the lesson. The lesson duration is adjusted proportionally to the number of participants and is complemented through self-study as follows:
4–6 participants: 180 mins. lesson time
3 participants: 135 mins. + self-study
2 participants: 90 mins. + self-study
1 participant: 50 mins. + self-study
The achievable learning goal is rated equally for all these options provided the self-study requirements are fulfilled.
Course content
In this elementary level course you will become familiar with the following topics:
– basic vocabulary to get by in everyday situations
– building the basic grammatical structures
– writing short notes (postcards) and filling in forms
– simple written sentences and understanding very short texts
– having simple everyday conversations with familiar words
– understanding well-known expressions and simple sentences, as well as instructions
– cultural characteristics, customs and sights
Goals
This course enables you to achieve the following goals and skills:
– you can understand and use familiar, everyday expressions and whole simple sentences which are aimed at fulfilling concrete needs
– you can introduce yourself and others, and ask other people questions about themselves (where they live, what kind of people they know, or what kind of things they have)
– you can answer questions of this type
– you can make yourself understood in a simple way, if your conversation partner speaks clearly and slowly and is prepared to help.
Course Requirements
This course is aimed at learners who have little or no previous knowledge of the language.