English diploma preparation BEC preliminary B1- intensive
Course confirmed/confirmed upon your enrollment
4 - 6
participants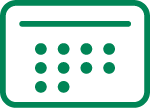 25.8.2020
- 13.10.2020

8 x 180 mins.
Sprachschule Schneider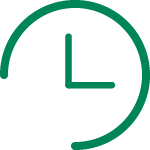 17:30 - 20:30

Course description
Be inspired and learn English with the professionals at Sprachschule Schneider!
In this minigroup with only 4–6 participants you get to speak more often and profit from fast learning success. Get motivated and discover your appetite for learning!
Course start guaranteed:
This course will take place, no matter how many students are enrolled. This is possible without extra charge thanks to a flexible linear adjustment of the lesson length according to the principle: the fewer the number of participants, the more intensive the learning; the more participants, the longer the lesson. The lesson duration is adjusted proportionally to the number of participants and is complemented through self-study as follows:
4–6 participants: 180 mins. lesson time
3 participants: 135 mins. + self-study
2 participants: 90 mins. + self-study
1 participant: 50 mins. + self-study
The achievable learning goal is rated equally for all these options provided the self-study requirements are fulfilled.
Goals
This diploma course provides the ideal training for the English language diploma Business Preliminary at level B1. In this Cambridge University diploma course you will learn the specific language skills required for the exam:
Reading training: understanding, working with and answering questions about different types of texts

Writing training: writing internal correspondence (e-mail, notes) as well as business letters
Speaking training: talking about yourself, expressing yourself on topics from the business world, leading discussions in business situations
Course Requirements
This course is intended for learners who have already completed a course at B1-b level or who have a language ability equivalent to around 290-350 hours of study. We determine your current level free of charge and without obligation through a written placement test.
You can do the our online English placement test here.