English diploma preparation business BEC higher C1 – intensive
Course confirmed/confirmed upon your enrollment
4 - 6
participants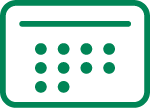 25.8.2020
- 17.9.2020

8 x 180 mins.
Sprachschule Schneider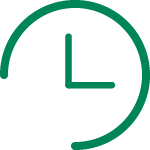 18:30 - 21:30

Course description
Be inspired and learn English with the professionals at Sprachschule Schneider!
In this minigroup with only 4–6 participants you get to speak more often and profit from fast learning success. Get motivated and discover your appetite for learning!
Course start guaranteed:
This course will take place, no matter how many students are enrolled. This is possible without extra charge thanks to a flexible linear adjustment of the lesson length according to the principle: the fewer the number of participants, the more intensive the learning; the more participants, the longer the lesson. The lesson duration is adjusted proportionally to the number of participants and is complemented through self-study as follows:
4–6 participants: 180 mins. lesson time
3 participants: 135 mins. + self-study
2 participants: 90 mins. + self-study
1 participant: 50 mins. + self-study
The achievable learning goal is rated equally for all these options provided the self-study requirements are fulfilled.
Course content
This diploma course provides the ideal preparation for the Business English Certificate Higher (BEC Higher) at level C1. In this Cambridge University diploma course, you will learn the language skills required for the exam:
Reading training: understanding, working with and answering questions about various texts from the business world
Listening training: understanding presentations, conversations, negotiations and recorded texts from the business world
Writing training: writing all kinds of texts, such as letters, mails, reports, speeches, statements, etc.
Speaking training: conducting consultation sessions, participating in discussions, expressing oneself on business topics
Goals
You will learn the skills necessary for the successful completion of the BEC Higher diploma:
You will be able to express yourself spontaneously and fluently without having to search for words too often.
You will learn to understand a wide range of demanding English texts and to grasp implicit meanings.
You will be able to express yourself clearly and in a well-structured manner in writing and present your view in detail. In business letters or reports, you will be able to write about complex issues and highlight the aspects that are important to you.
You will learn to choose the style in your English texts that is appropriate for your readers.
You will be able to use the English language skills you have acquired in all business and everyday situations in speaking and writing.
You will have a significantly expanded vocabulary and possess a deeper, more confident knowledge of C1-level grammar.
Course Requirements
This course is intended for learners who have already completed a course at C1-b level or who have a language ability equivalent to around 630-730 hours of study. We determine your current level free of charge and without obligation through a written placement test.
You can do the our online English placement test here.